The Guama Danta community in central Honduras is part of the Comayagua department. With an altitude of 1250 – 1450 masl, rolling hills and pine forests, nutrient-rich red clay and well defined wet and dry seasons, Guama Danta is ideal for coffee growing. It is no wonder that Guama Danta has the highest production of all 15 of Honduras' coffee growing regions. It is known for coffees that are fruity, silky complex and varied.
Guama Danta was the product of tumultuous political times. In the 1940s, Tiburcio Carias Andino, Honduras' President at the time, fended off a coup d'etat by the Liberal Party. With the army on his side and the support of his family, Tiburcio Carias crushed the rebellion in a matter of days.
As compensation for their support Tiburcio Carias granted his family lands, but there was a condition: these lands were not for sale. Instead, the lands were to be passed down through generations of family members. Once the agreement was settled the community of Chagüite Grande was founded, which is now part of Guama Danta Region. Thus, farm land and coffee production in Guama Danta is a multi-generational tradition.
For several years Molinos de Honduras (MDH), Genuine Origin's sister company in Honduras, has been working with multiple producers to source the best and most complex coffees from Guama Danta. These coffees come from small communities, villages and even single, isolated farms with 2 – 3 hectares of land.
Guama Danta has a high concentration of small producers. Molinos is committed to doing business directly with farmers, so it adapted its facilities to accommodate individuals delivering small quantities of coffee straight to the Molinos warehouse in Comayagua. Molinos has adapted its facilities, warehouse and drying stations to enable these coffees to reach their highest potential. Molinos has also financed and installed solar dryers in communities such as Las Botijas and Buenos Aires, where, without fast access to dryers, humid conditions would spoil a crop. As part of its commitment to quality Molinos, in conjunction with Volcafe Way, empowers farmers to produce the highest quality coffees and receive the best price possible by holding free workshops for producers on solar drying best practices and quality training.
Out of 136 producers that contribute to our Guama Danta community lot, Fausto Martínez Funez stands out. His dedication, hard work and his commitment to quality has made him one of Molinos' best partners.
Fausto Martínez started selling small quantities of coffee in 2006 to earn extra income. In 2010 he committed one hectare of land dedicated to coffee cultivation and started selling coffee in earnest. In 2015 he started selling coffee to Molinos and received an award in recognition of the quality of his coffee.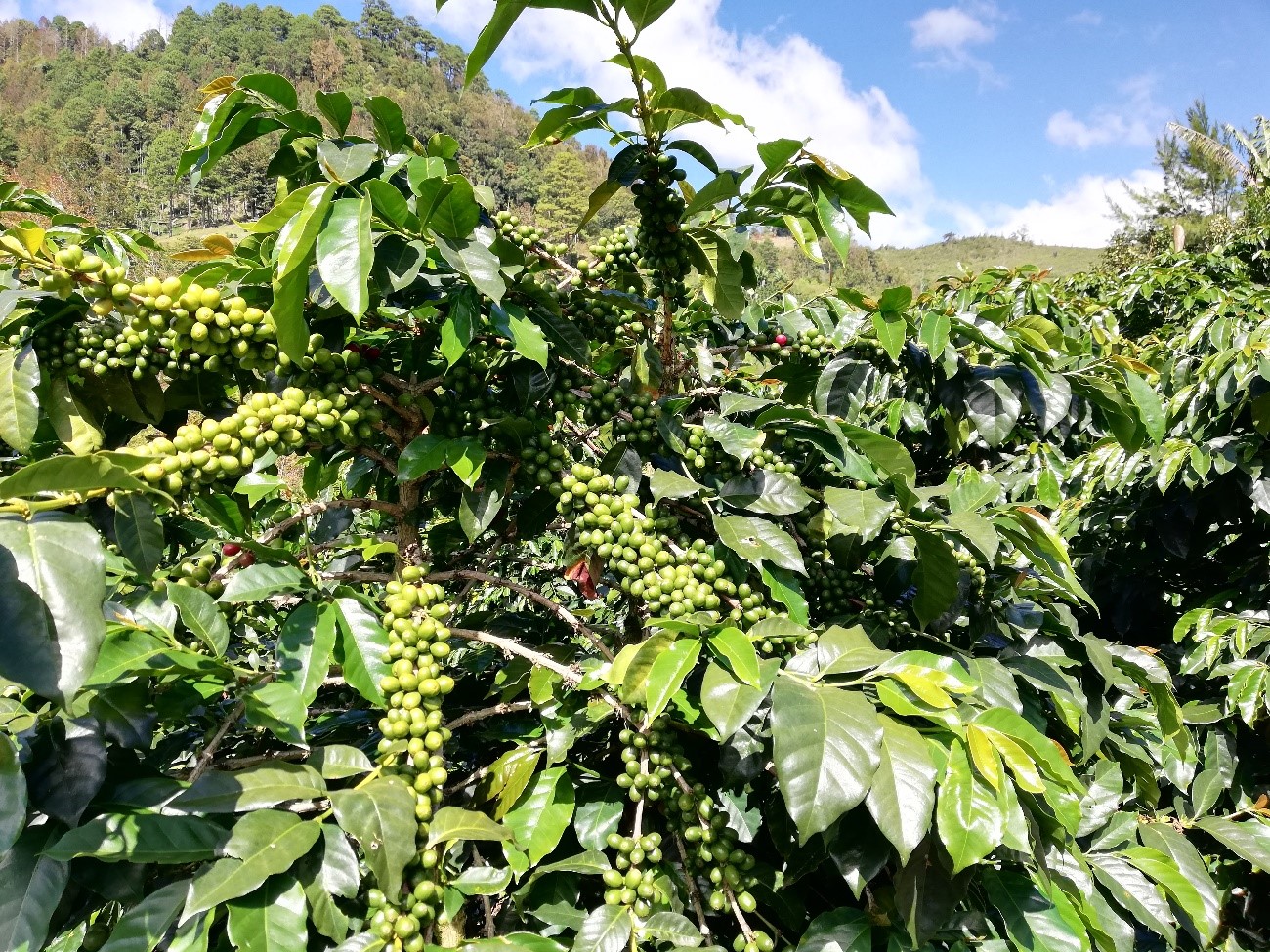 Fausto Martínez's partnership with Molinos de Honduras has grown each season. He now offers drying services in a Guardiola and has 12 hectares under coffee production. His goal is to increase production to 35 hectares.
Today, Fausto Martínez and his son run the farm; it is their family business and will eventually be passed down through his family. Fausto Martínez is trying to ensure that he not only passes down his land, but also his knowledge, skills and abilities. He wants his family's farm to continue to produce high-quality, sustainable coffees for generations to come.