As the C market rises, so does the price of green coffee. In December 2021, the C-market price for coffee hit a 10-year high – and there's still room to surge even steeper. As a result, roasters and green coffee buyers now face difficult decisions on mitigating the rising costs. Ultimately, increasing the price of a cup of coffee for the end consumer might be unavoidable, but it's a justified move to keep the supply chain flowing. 
The industry is under tremendous pressure from inflation on all sides. We've put together a summary of the current factors affecting the price of green coffee based on additional insights from Volcafe Select and what they mean for coffee roasters who might be struggling with tight profit margins and shipping delays.
It began with COVID-19
As 2021 draws to a close, the new COVID-19 variant, Omicron threatens to undo any growth boosted by global vaccine rollouts. The world is still reeling from structural capacity constraints brought on by lockdowns and restrictions in worker movements, which have resulted in hundreds of shipping vessels sitting in outer berthing for weeks as they await a time slot to offload. 
In China, the restrictions of a zero-COVID-19 policy and severe energy shortages have sent inflation rates soaring. Due to the country's significant position on the global supply chain, the effects are being felt worldwide in the surging costs of goods. To add to the inflationary pressure, oil prices have increased substantially, leading to rising fuel and packaging materials costs.
A supply chain in crisis
Freight costs from major origins to destination countries have also exploded in the last six months. Importing countries are rebounding from their COVID-19 slumber and, supported by fiscal stimuli, have seen broad demand-led recoveries in their economies. The escalation has stressed the capacities of the shipping industry, which spent the years leading up to the pandemic reducing its capacities and investments after a period of unremunerative freight rates.
In an effort to shift towards a 24-hour supply chain, President Joe Biden announced that ports in Los Angeles and Long Beach would remain open 24/7 starting in October. While many leading import countries are already on a 24/7 system, the US has been slow to utilize the program. The arrival of the $1.2 trillion bipartisan infrastructure deal will further alleviate stress on the domestic transport of goods and produce.
Coffee in short supply
In 2021, it became clear that green coffee's supply and demand levels pointed to an upcoming deficit. When compounded by Brazil's double-frost conditions in July, the looming shortage leaped closer and doubled the underlying coffee futures price in the span of a year. It remains to be seen how the losses from the frosts and prolonged drought will impact supply levels in the 2022 harvest. 
Pipeline green coffee stocks may look comfortable on paper but are beginning to drop considerably in recent months. These stock levels may not have a chance to be replenished significantly in the foreseeable future, especially when they're sourced from origins with their own supply issues.
Each coffee origin is experiencing its own set of challenges to the flow of exports, such as trucker strikes in the main coffee ports of Brazil, Colombia, and Vietnam. Ethiopia continues to hover on the brink of civil war that has the potential to bring economic collapse to the country. In a survey with Roasters partners, 32% of them have reported that the supply chain crisis has already negatively impacted their coffee business.
How are coffee roasters reacting to the increasing price of green coffee? 
While some green coffee buyers and coffee roasters struggle to bear the burden of these price increases, some roasters are comfortable simply passing the price hike on to their customers. Around 18% have already increased their prices by 11-25%. The main argument against raising prices is the risk of losing customers, but there are more than enough reasons outlined above to justify the costs to help customers understand where the changes are coming from.  
Some roasters have managed to get by in 2021 without raising prices for the consumers. However, slim profit margins are spurring plans to revisit retail prices in the new year. Roasters are finding it challenging to purchase and receive supplies in a timely manner, disrupting their operations and logistics.
It's not all bad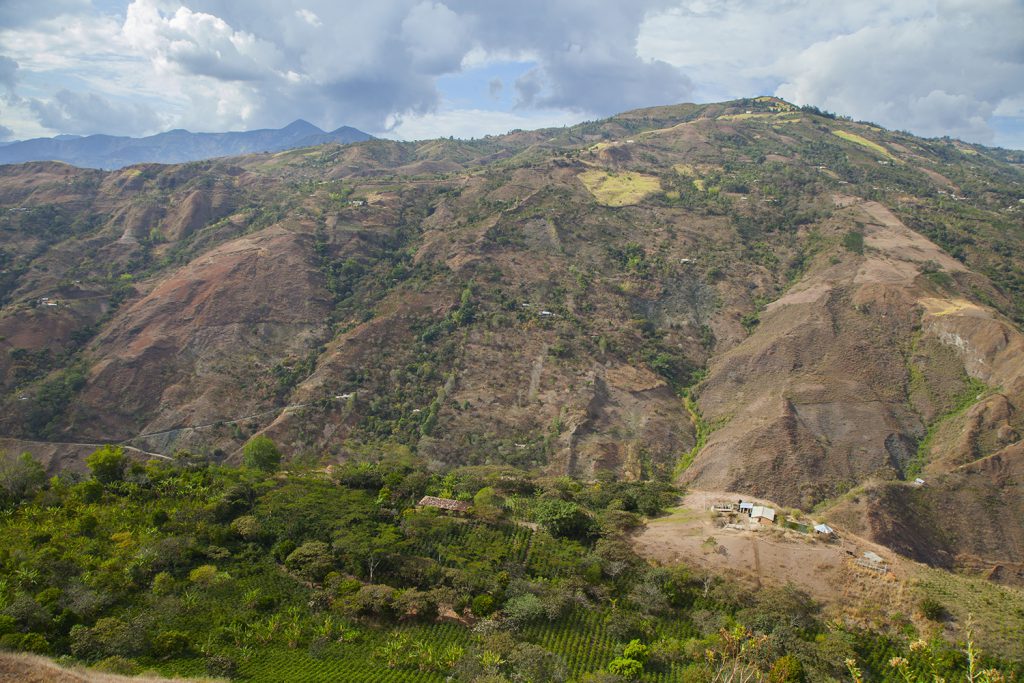 As commodity prices rise across the table, some people are more willing to make the ever-shrinking leap to a premium specialty product over the inflated price tags of commercial coffee. While any potential gains seem to be offset by other impacted customers choosing to forego some niceties to save money, roasters who invest in high-quality beans see positive feedback from their clients. On the other hand, roasters who choose the alternative route to source cheaper beans suffer from reduced quality. 
The brightest side of the C-market swings is that coffee producers worldwide will be the ultimate beneficiaries. Green coffee buyers, roasters, and consumers alike can be confident that coffee farmers are receiving more money for their crops when the C-market price of coffee is high, and we have seen producers break contracts to their advantage that were signed when the C-market was at far lower levels.
With that said, around 44% of roasters say their profit margins are worse than what they were at this time last year. More than half of them (61%) feel the negative effects of inflation, and a majority of them (82%) have seen the price of non-coffee supplies such as cups, milk, and bags go up. Consumer countries are also experiencing pandemic-induced challenges such as higher employee wages, gas prices, and fluctuating variable costs against retail products with fixed sales prices. 
With the current volatility of the C-market and global economic conditions, roasters would benefit from putting together a price risk management plan. Roasters should examine their operations and think critically before making rash decisions like tying up cash flow in bulk purchases to hedge against further inflation. When the world is panicking, roasters should not act out of desperation. The GO platform and its 65lb box format allows coffee roasters to be flexible. Roasters can order what they need when you need it or, if they would prefer to lock in a price, they can order forward.
At GO, we are well placed to assist you with any supply chain challenges and are very happy and willing to discuss and plan your needs together with you. If you would like to receive a sample or have any questions or requests for special lots not shown on our website, feel free to call or drop us a message. We are happy to hear from you
#####
This article was originally published by Volcafe Select and modified for Genuine Origin's blog.