Buying specialty green coffee with Genuine Origin is straightforward and simple — our prices are transparent, our Q-graders give us flavor notes and scores, shipping is always FREE, and the quality is there — but coffee terminology can be downright confusing sometimes. If you've ever come across something you'd like to understand better, we're here to help. In the meantime, we've put together a short guide on some green coffee terminology to get you on the same page when it comes to buying green coffee for your roasting business.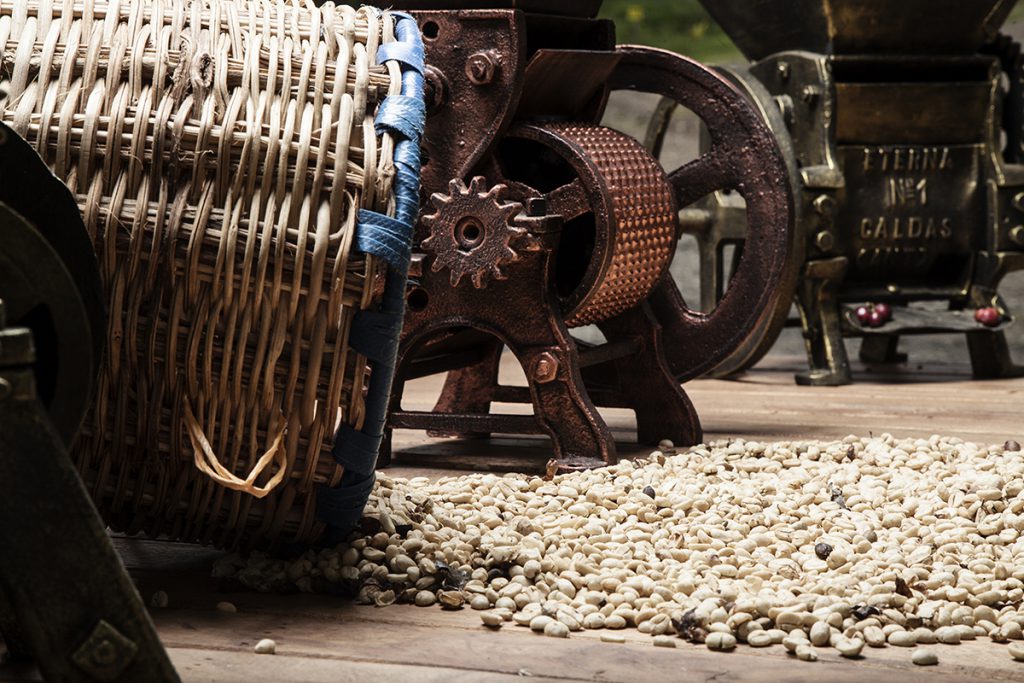 Green Coffee Export Terminology
Cherry vs. Parchment Coffee: In some origins, farmers sell their coffee to exporters as freshly harvested cherry with little to no processing or dried cherry. In others, the coffee is processed at the farm level. The coffee may be sold to buyers in its (wet or dry) parchment layer to protect it against fluctuations in temperature and humidity. Once the coffee is milled to remove the parchment, it becomes green coffee.
Green Coffee: Raw coffee that's been processed and milled, but not yet roasted. Green coffee is sensitive to humidity, so it must be stored properly to avoid mold and loss of flavor.
C-Market: Green coffee is bought and sold as a commodity on the New York Stock Exchange every day. Arabica and Robusta species sell at different prices emphasizing the keen difference in consumer tastes and demand. The C-Market futures determine the global trading price of most coffee (C-Price), and big fluctuations defined by supply and demand can significantly impact the price farmers receive for their coffee.
FOB Price: The free-on-board (FOB) price is what the seller pays to get the coffee onto the outbound ship at the port. Included in the FOB price is the cost of paying the producers, local costs for milling, warehousing, transportation, fees for any intermediaries, export taxes and any other fees involved in getting the coffee onto a ship. The buyer then takes over the shipment and covers the remaining overseas shipping, insurance, and other costs incurred to get the coffee to the destination port.
FOT Price: The free-on-truck (FOT) price is what the seller pays to only get coffee onto the trucks bound for the port. In this case, the buyer covers any overland transport costs and the fees to load coffee onto the ship.
Farmgate Price: This is how much the producers actually receive for the coffee they grow, often paid by mills or exporters. It is usually between 60–80% of the FOB price, but can vary by country or region. Daily farmgate prices are sensitive to C-market prices, and volatile fluctuations can be detrimental to the stability of a producer's livelihood. However, when coffee is contracted or bought forward at agreed-upon prices, this helps lock in a producer's future income and makes it less vulnerable to market swings.
Volcafe Way: Genuine Origin takes sustainable green coffee further with Volcafe Way, our approach to setting farmers up for long-term success. We work directly with our producers through field teams to improve their coffee quality, farm productivity, and harvest yield with technical assistance and training. Volcafe Way trainings and implementations are a service provided to farmers free of charge or obligation.
Green Coffee Sample Terminology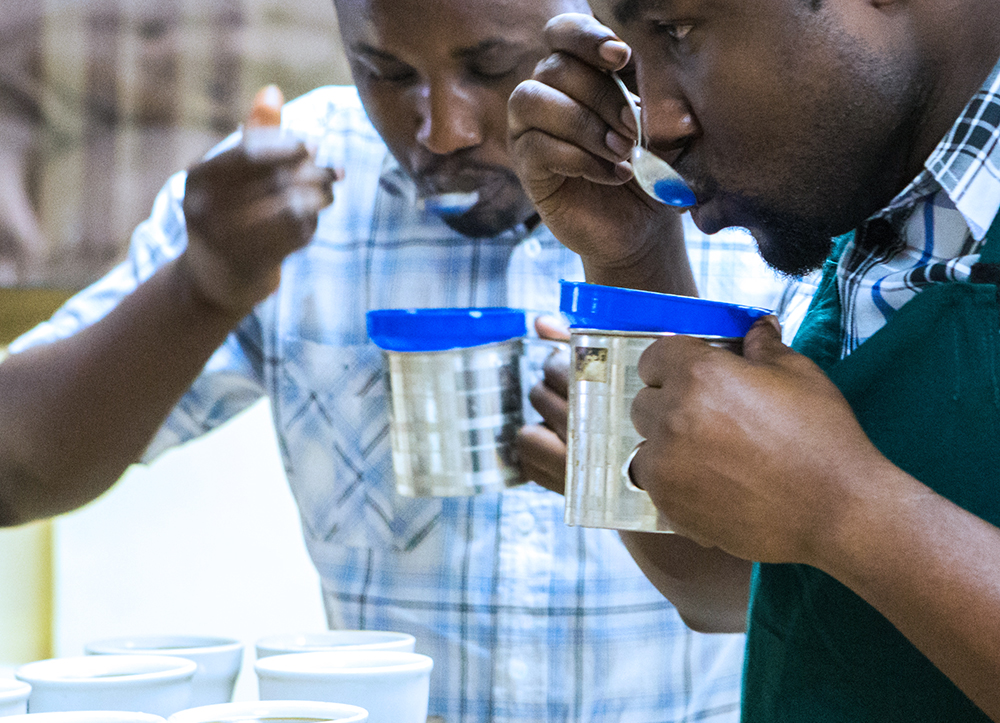 Type Sample: This kind of sample is representative of quality and is generally not meant to represent an available quantity of coffee. Often the first sample received from a region or washing station, sometimes right at the beginning of the harvest. The sample, still in parchment, is taken from the drying beds and milled by hand, to give a general indication of what the coffee will be like for that crop. Type samples can also be taken from already sold or previous harvest lots, to introduce a new quality for consideration, which can help foster interest in the next season of coffee from that shipper/region/producer.
Offer Sample: This kind of sample is representative of both quality and quantity, from a lot available to purchase. If a buyer likes and contracts based on an Offer Sample, the lot is then spoken for and the sample can sometimes serve as a stand-in for a PSS. This sample comes from producers, cooperatives, or exporters when they offer a specific lot of coffee for sale. At this point, most of the coffee is usually still in parchment and awaiting the sorting and grading process.
Stocklot/Representative Sample: This kind of sample is representative of quality, quantity, and location. After processing (milling and sorting), coffee rests at the mill or in export warehouses while buyers and sellers negotiate contracts. These samples are taken from a selection of the bags in a single lot and are blended to create a composite sample that is used to represent the overall quality of the lot.
Pre-Shipment Sample (PSS): This kind of sample is representative of a lot of coffee selected to fulfill an agreed upon contract. After the coffee is milled and prepped for export, samples are taken from each bag in the lot before it's shipped and blended to create a composite that represents the entire shipment. The pre-shipment sample is used to confirm that the reserved coffee meets quality expectations before they're given the green light to proceed with shipment.
Arrival Sample (ARR): After arriving at the destination port the coffee is considered "Landed/Arrived" and is available for purchase or delivery to the final customer (and final sample approval). This sample is taken from the green coffee shipment that arrives in container(s) which is then unloaded at the importer's warehouse. The arrival sample is the best indicator of the coffee you'll receive when you buy green coffee with Genuine Origin.
Green Coffee Contract Terminology
Roasters can buy green coffee on-demand with Genuine Origin. You don't need to sign a contract, and pricing is available right on the website. However, it's still a good idea to familiarize yourself with some common terms that show up on green coffee contracts like the following:
SAS-NANS: Subject to approval sample; no approval, no sale. Buyers and sellers often draw up contracts before samples are sent out. However, the seller will only fulfill the contract if the samples are approved.
SAS: Subject to approval of pre-shipment sample.
SAPDS: Subject to approval of pre-shipment and arrival sample. This can also be referred to as, SAS, Arrival replace.
SASR: Subject to approval sample — replacement. In this case, if the buyer rejects the sample, the seller can send a new sample or offer more options to the buyer.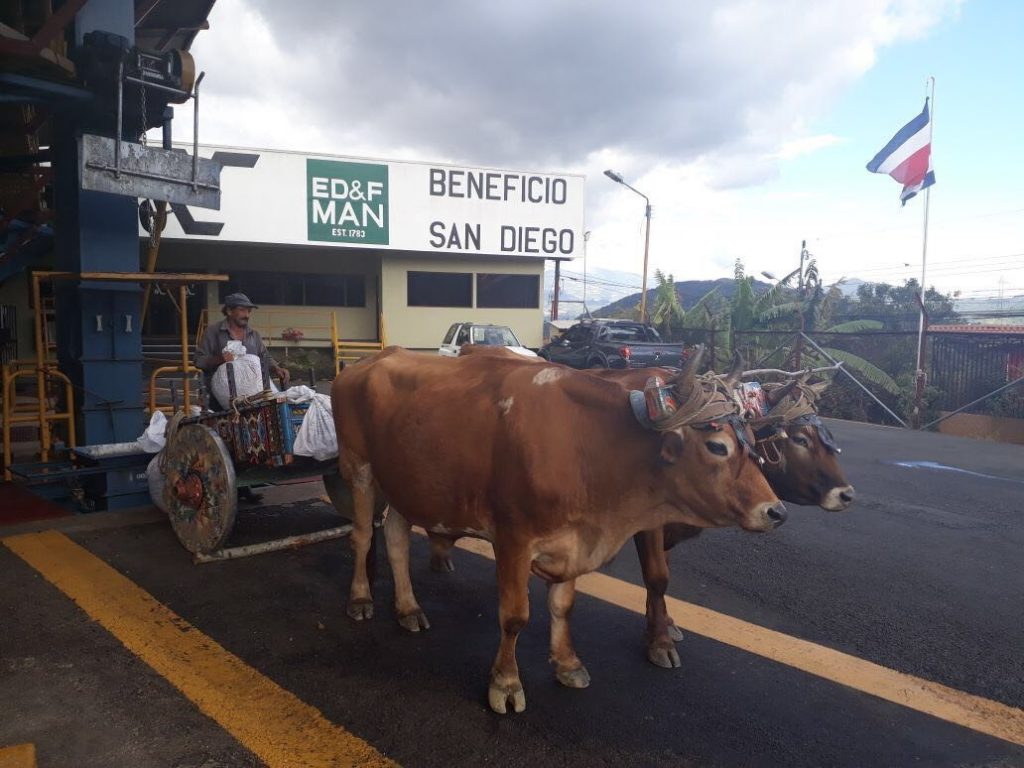 Green Coffee Buying Terminology
Afloat Coffee: Fresh coffee that's on a sailing vessel. At Genuine Origin, Afloat is a catch all for coffees that are at origin, on a sailing vessel from origin, in transit from a port or traveling between our warehouses. Coffees that are on a vessel or at origin will show up on Genuine Origin's Afloat page. You can usually pre-order these coffees or you can keep an eye on them until they reach our warehouses.
LTL Shipping: Less-than-truckload (LTL) freight shipping is when a shipment only takes up part of a trailer. The shipper only pays for the portion they use, and other shippers can fill up the remaining space. Shipping coffee from Genuine Origin is always FREE, whether you order one box or multiple pallets. If you order ten or more boxes and prefer LTL shipping, that's free too! We'll palletize your coffee and put it into a truck — perfect for your loading dock. If you don't have a loading dock and need to request a truck with a Liftgate, that's the only time you'll have to pay a $25 handling charge.
Buying Forward: Roasters buy forward when they want to lock in a price and/or secure a certain coffee. Most green coffee importers require Roasters to sign a contract if they would like to reserve coffee in advance. They will also charge Roasters carry / warehouse fees for coffee they buy forward.
At Genuine Origin, buying forward is a lot simpler! If you discover a coffee you love on our website, you can order multiple boxes of that lot and schedule future shipping dates for up to 90 days later. At checkout just select the shipment date and finish ordering. You'll lock in your price, you won't pay warehousing fees and you'll only pay for the coffee when it's ready to leave our warehouse. Buying forward is an excellent way to secure a stable supply of your favorite coffees without tying down your cash flow in green coffee inventory.
####
Have a question or want to know more about buying green coffee? Check out our blog or FAQ. Of course, you can always get in touch with Genuine Origin here for further information about sourcing specialty coffee for your roastery.